Drug and Alcohol Rehab Worcestershire
Unfortunately, free treatment services are sparse and also follow a generalist approach when considering addiction treatment recommendations.
That approach will only offer surface level recovery, as causations and psychological associations will be overlooked. This will unfortunately only offer respite from drugs and alcohol when considering a physical and psychological addiction diagnosis.
With this in mind, the best way that you can secure a personal approach to rehab is through a private drug and alcohol treatment centre. Yet, again, you must consider suitability, from the delivery of rehab, to your potential recovery rates.
To help you with this, here's what to expect from visiting a drug and alcohol rehab in Worcestershire, and what to expect from residential rehab, standing as the only quality options for long-term recovery.
If you hope to select drug residential rehab here at Cassiobury Court, reach out to our team. We will offer the true value of residential rehab, helping to treat your personal needs, way beyond the surface.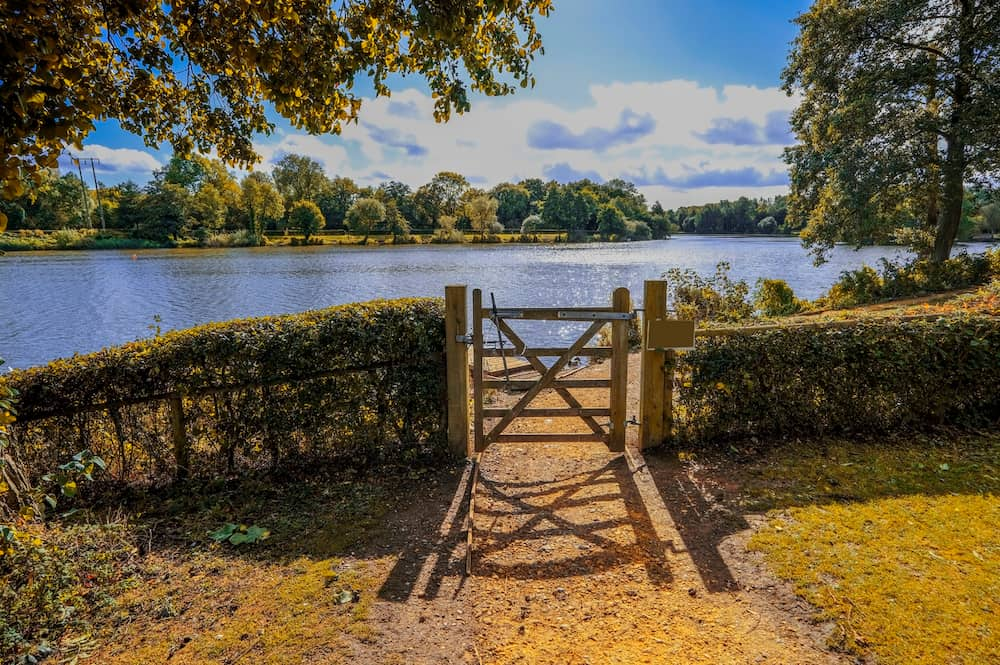 Expectations of Selecting a Drug and Alcohol Rehab in Worcestershire
Visiting a drug and alcohol rehab in Worcestershire can offer recovery opportunities, way beyond surface level rehabilitation.
Here, you can advance through addiction treatment options, helping you overcome your habitual behaviours. However, it is important to gauge expectations around the journey you will likely experience to reach those results.
Localised recovery can offer significant benefits, to the right people. It can provide familiar exposure, increasing comfort and convenience.
It can offer easier transitions into rehab, and greater reassurance on your return home to Worcestershire. In fact, it can offer personalisation, through residential deliveries of rehab. All in all, it can provide the value of residential rehab, advocated here at Cassiobury Court.
However, from a physical and psychological experience, localised recovery can also be difficult. While those benefits can instil deeply ingrained recovery, familiarity can either delay or distract those efforts.
Drug and alcohol influences will likely be stronger by remaining close to Worcestershire, whether people, environments or emotions motivate substance abuse.
With this in mind, you can expect a depth of recovery, catering around your personal needs, via a Worcestershire based rehab clinic. However, greater challenges are likely for most clients, down to the makeup of addiction as a physical and psychological illness.
Expectations of Selecting a Residential Rehab Programme
Selecting a residential rehab programme, set away from Worcestershire can offer many benefits.
While residential rehab can be activated close to home, the distance available through our rehab clinic can advance recovery, while also benefiting clients on physical and psychological levels.
Of course, moving away from home can carry many anxieties. You may believe that comfort will be lacking, or that the convenience via a Worcestershire based rehab clinic will be non-existent.
However, through our support of residential rehab programmes, our clinic is equipped for clients from across the country. With this in mind, we offer comfort, we offer personalisation, and we offer convenience through a handheld approach.
What you can expect from our rehab offering is the opportunity to recover at a distance, providing physical and psychological space to advance through addiction treatment options.
You can benefit from an intense stream of addiction treatment options, from alcohol detoxification and CBT, to stress management and relapse prevention, all recommended around your personal needs.
You can expect to reside from a recovery designed setting which also helps to improve your quality of life. All in all, you can expect a progressive rehab encounter which also prioritises your physical and psychological health; all benefiting your capabilities of long-term recovery.
Ultimately, residential rehab at a distance isn't for everyone. Those who suffer with minimal side effects will find a Worcestershire rehab clinic as a manageable option. Yet, in the majority of cases, greater privacy and distance will be invaluable.
Putting Your Needs First Through Rehab
Your needs should be the director of choice when considering all accessible drug and alcohol rehabilitation options. With this in mind, your ability to recover effectively, along with preserving your physical and psychological health should be focused on when making your decision.
As a round-up, if your addiction reflects substance abuse, where psychological side effects are at bay, or/and you reside from a positive environment, selecting a drug and alcohol rehab in Worcestershire can cater to your needs.
If you're however struggling with physical and psychological side effects, where drug and alcohol influences are present within your surroundings, selecting residential rehab here at Cassiobury Court will be ideal.
It is very important that you follow the measure of suitability, as rehab is intended to work. It offers drug and alcohol rehabilitation opportunities when utilised correctly.
With this in mind, you can achieve your personal recovery results through drug and alcohol rehab if you follow your personal needs when selecting, securing and experiencing rehab.
Pros and Cons of Private Rehab
Intensive form of addiction treatment
High recovery rates
Aftercare support in Worcestershire
24/7 support in luxury facilities
May need to take time off work
Time away from family and friends
Want to get in touch?
Fill in your phone number and we'll get back to you as soon as possible
Free Drug & Alcohol Support in Worcestershire
There are many free support options for drug and alcohol addiction. Here are some valuable options:
Alcoholics Anonymous Meetings in Worcestershire
Worcester As Bill Sees It
Thursday
Ombersley Road Methodist Church Hall, Ombersley Rd
Time: 19.00 – duration 1hr
Postcode: WR3 7BP
Worcester Here for You
Sunday
The Green Centre, Shakespeare Rd (Just off) Gresham Rd
Time: 10.30 – duration 1hr 30mins
Postcode: WR2 5QS
Worcester Discussion
Thursday
St George's Roman Catholic Church Hall, 1 Sansome Place
Time: 07.00 – duration 1hr
Postcode: WR1 1UG
See more AA Meetings in Worcestershire over on the Alcoholics Anonymous website.
Narcotics Anonymous Meetings in Worcestershire
Droitwich Friday Night Meeting
Friday
Droitwich Methodist Church, Worcester Road, Droitwich, Worcestershire, WR9 8AN
Time: 19:00 – 20:00
Worcester Wednesdays
Wednesday
Small Hall, Ombersley Road Methodist Church, 11 Ombersley Road, Worcester, Worcestershire, WR3 7BW
Time: 18:30 – 20:00
Treasure Tuesdays
Tuesday
St Andrews Church, Lyttleton Avenue, Charford, Bromsgrove, Worcestershire, B60 3JP
Time: 19:00 – 20:30
See more NA Meetings in Worcestershire over on the Rehab Clinics Groups website.
Alcohol Rehab in Worcestershire
Embarking on a path to recovery from alcohol addiction in Worcestershire, you'll discover a process tailored to meet your individual needs.
The journey begins with a medically managed detox programme, a crucial first step towards sobriety, providing support during the challenging withdrawal phase.
Following detox, therapeutic interventions, ranging from individual counselling to group therapy, are employed to identify and address the underlying causes of your addiction.
Coping strategies and relapse prevention techniques are also introduced, equipping you with the tools to maintain sobriety.
Throughout your journey, you'll have continuous support from our dedicated team of professionals who prioritise your well-being and work diligently to foster a nurturing environment that promotes long-term recovery.
Cannabis Rehab in Worcestershire
Treatment for cannabis addiction in Worcestershire is a comprehensive process, often beginning with education.
Understanding the effects of cannabis on the body and mind can be a powerful tool in combating addiction.
Withdrawal management follows, often utilising a combination of medication and therapy to mitigate symptoms and cravings.
Once stabilised, you'll participate in a variety of therapies aimed at tackling the psychological aspect of addiction.
These might include cognitive-behavioural therapy (CBT), motivational interviewing, and mindfulness-based relapse prevention.
Peer-led support groups are also integral, providing a safe, non-judgmental space to share experiences, draw strength, and gain insights from others navigating similar journeys.
Cocaine Rehab in Worcestershire
Overcoming cocaine addiction in Worcestershire involves a multifaceted approach centred on a personalised treatment plan.
The detox phase is pivotal, with medical professionals providing round-the-clock care to manage withdrawal symptoms.
Post-detox, a series of therapeutic interventions are employed, aimed at restructuring thought patterns and reinforcing healthier behaviours.
Alongside individual and group therapies, innovative treatments like contingency management might be utilised, rewarding positive changes with tangible incentives.
A robust aftercare plan is then developed, including relapse prevention strategies and ongoing counselling, supporting you as you reintegrate into society and adapt to a life free from addiction.
Prescription Drug Rehab in Worcestershire
Prescription drug rehab in Worcestershire adopts an empathetic and comprehensive approach to address this complex issue.
The initial phase typically involves detoxification, carefully managed under medical supervision to mitigate withdrawal symptoms.
This leads to psychoeducation, providing insights into the nature of addiction and its impacts.
Subsequent therapy sessions, which could incorporate cognitive-behavioural therapy, dialectical behaviour therapy or mindfulness-based interventions, focus on unearthing triggers and developing coping mechanisms.
Additionally, family therapy may be offered, promoting healthier dynamics and fostering mutual understanding and support.
Ultimately, the journey culminates in the creation of a comprehensive aftercare plan, encompassing continued therapy, support groups and lifestyle modifications to help maintain sobriety in the long term.
Start Your Personal Rehab Admission today
If you're keen to remove yourself from Worcestershire or Birmingham and benefit from physical and psychological distance, you can start your personal rehab admission today.
You can start the process by reaching out to our team for a free, confidential and no-obligation chat. This chat will highlight your personal needs, along with the necessity of rehab when considering your drug and alcohol addiction.
From here, we will be positioned to form a personal rehab programme, ready for your admission date, again ranking as suitable. This is very important to our team, to ensure that you can experience a comfortable and effective stay with us.
By acting with urgency, you can access immediate emotional support, helping to secure your mindset to recover.
From here, we can efficiently advance you through your admission, helping to transport you from Worcestershire for your rehab programme. Make all arrangements with our team to form a rehab programme which works for you.
Understandably, you may have full faith in the NHS. This is reasonable, as they offer significant services. However, to overcome a physical and psychological addiction, it's time to consider professional and immediate streams of care; available through residential rehab.