Drug and Alcohol Rehab Paisley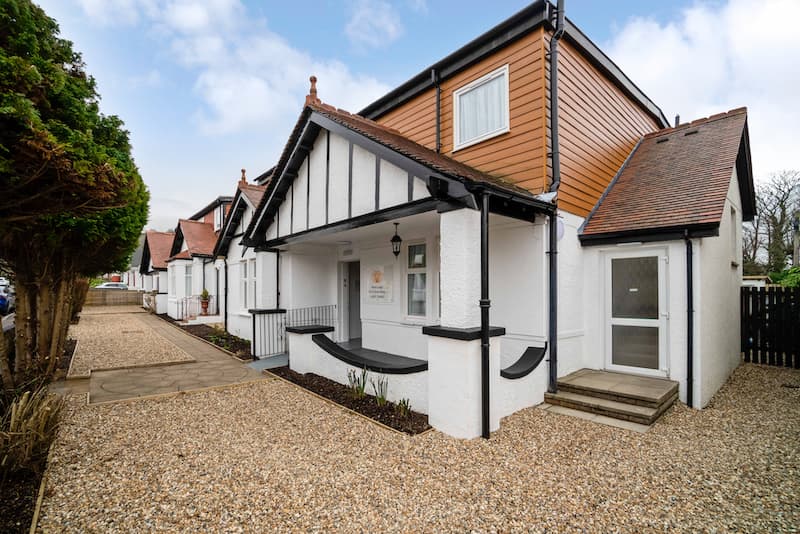 Key offerings available include:
1:1 Support from Clinical Nurse Practitioners, Registered Mental Health Nurses and Therapists
Access to Trained Psychiatrists
24 Hour Nursing Care
Comfortable & Quality Accommodation
Clinically Led Recovery Model Underpinned by Dialectical Behavioural Therapy (DBT)
1 Year Aftercare
We're confident that this will be the very best choice you'll ever make, for yourself and for those around you.
In order for our residential addiction treatment to be effective long-term, you must be ready to commit to completely overhauling your behaviours and creating a new way of life for yourself.
If you're not prepared to leave drug and alcohol abuse behind, then you're not ready for drug and alcohol rehabilitation.
Whilst our treatment programmes have a great success rate, you must be willing to accept that you need help and be ready to work hard to overcome your addiction if you want to achieve long-term recovery.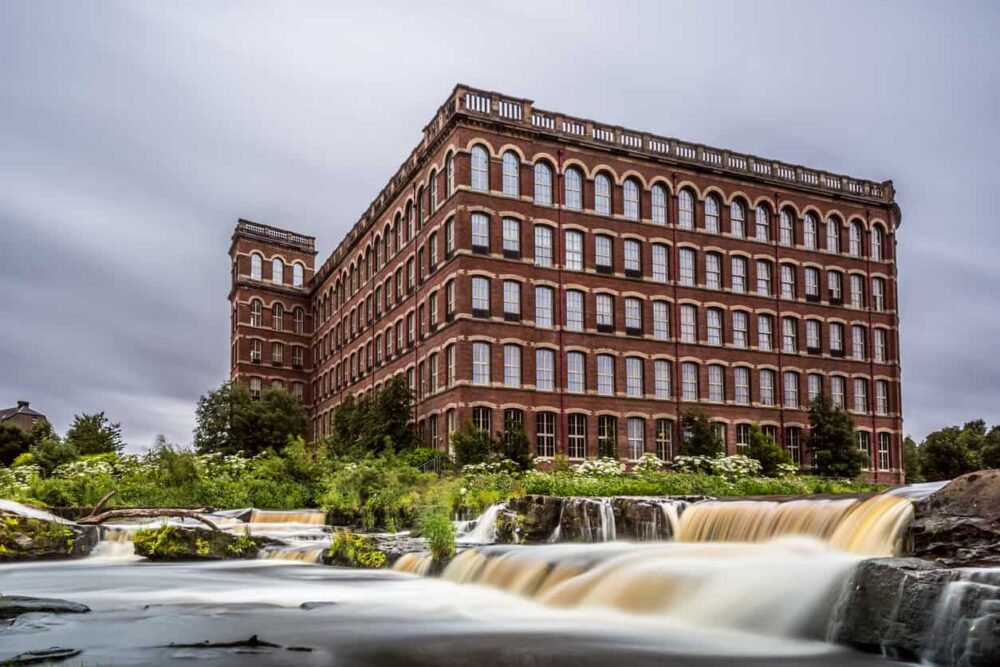 Alcohol Rehab in Paisley
Alcohol problems in Scotland and regions like Renfrewshire are reported to worsen yearly. According to a recent report by the national records of Scotland, there were 1,276 alcohol-specific deaths registered in Scotland in 2022, an increase of 2% (31 deaths) in 2021. Excessive alcohol consumption can lead to a range of health and societal problems, from liver diseases to broken relationships. Recognising a problem is the first step to recovery. For the residents of Paisley, seeking timely and effective treatment for alcohol dependence can pave the way for a healthier and happier life.
Why Choose Us for Alcohol Rehab?
Experienced Professionals: Our alcohol rehab boasts a selection of trained therapists, counsellors, and medical professionals adept at addressing alcohol addiction.
Holistic Approaches: Besides medical detox, our rehab centres focus on holistic recovery encompassing mental, emotional, and physical well-being.
Community Support: The local community in Paisley is supportive; we source post-rehab care and local group meetings to help maintain sobriety.
Cannabis Rehab in Paisley
While many view cannabis as a harmless recreational drug, its misuse can lead to addiction, mental health issues, and an impaired quality of life. Paisley offers resources and support to those looking to overcome cannabis dependence.
Why we are a Good Choice for Cannabis Rehab
Targeted Treatments: Rehab facilities in Paisley offer specific programmes catering to cannabis addiction.
Supportive Environment: Patients benefit from a nurturing environment, allowing them to address the underlying reasons for their addiction.
Prevention Strategies: Post-rehab, individuals are equipped with skills to prevent relapses, making a lasting recovery feasible.
Cocaine Rehab in Paisley
Cocaine is a potent stimulant that can rapidly lead to addiction. Overcoming it requires focused interventions, and Paisley offers just that to those determined to turn their lives around.
Our Strengths in Cocaine Rehab
Specialised Care: Our rehab centres provide tailored treatments that understand the unique challenges of cocaine addiction.
Post-Rehab Support: Aftercare services, including therapy and community support groups, ensure individuals remain on the path of sobriety.
Confidentiality: Rest assured, your journey to sobriety is discreet, allowing you to focus purely on recovery.
Prescription Drug Rehab in Paisley
Prescription drug misuse is often overlooked, given their legal status. However, dependence on prescription medications can be just as devastating as illicit drugs. Paisley recognises this silent epidemic and provides specialised treatments.
Why Choose our Prescription Drug Rehab?
Expert Intervention: Detoxing from a prescription drug addiction requires medical supervision. We provide a safe and medically monitored environment for this.
Customised Plans: Recognising the varied nature of prescription drug misuse, treatments are tailored to individual needs.
Education and Awareness: Besides treatment, we focus on educating individuals about the risks associated with prescription drug misuse.
Choosing to enter rehab is a monumental step towards reclaiming control. Here at Cassiobury Court, we stand ready to support and guide individuals through this transformative journey.
Are you Ready to Join our Private Drug and Alcohol Rehab?
Rehabs for drug and alcohol abuse are there to welcome anyone in who's suffering from addiction. Whether you've only just started to notice the effects of your addiction to alcohol or drugs, or if you've been fighting this battle for some time now, it doesn't matter, we will always be ready to offer you a personalised treatment programme.
Whilst our team are experts in their field, overcoming drug and alcohol abuse will of course be a challenge. You must be mentally and physically prepared to commit yourself to our rehabilitation programme.
The process is difficult, there's no denying that, but it's an extremely worthwhile experience which we hope you'll look back on with appreciation.
To ensure you're ready for our drug and alcohol rehabilitation, we take all of our clients through a pre-screening assessment to review their physical and psychological health before joining our rehab in Paisley.
This helps both sides to understand more about what's required and what's involved before you commit to an admission date. We hope that you do feel ready to take the first step in improving your life. We're confident that we can help you achieve your long-term recovery goals and move forward in your life.
Pros and Cons of our Private Rehab
High recovery rates
Aftercare support in Paisley
24/7 support in luxury facilities
Urgent admissions available
Safe, effective treatment
Supportive medical professionals
Community feel and friendly atmosphere
Treatment programmes aren't free
Want to get in touch?
Fill in your phone number and we'll get back to you as soon as possible
We Have a Fantastic Success Rate
Of course, our aim at Cassiobury Court is to offer each person who walks through our doors the best opportunity to fully recover from drug and alcohol addiction. We're very proud of our high success rate of recovery and take great pleasure in helping as many people as we can achieve their recovery goals.
One of the main reasons as to why we're so successful is that we utilise evidence-based therapies which are leading the way in our industry. Our addiction specialists focus on medical, social, physical, and psychological treatments to completely remove your connection to drug and alcohol abuse.
We're also highly experienced in offering specialised treatment to individuals who are suffering with a dual diagnosis. This is where someone is struggling with mental health issues in addition to a drug or alcohol addiction.
Whilst this may feel completely overwhelming, rest assured, a dual diagnosis is more common than you think, and we can certainly help you overcome it.
Our high-specification facilities boast luxurious accommodation with private rooms and home-cooked meals. We even take care of your laundry and housekeeping, leaving you only one thing to concentrate on – achieving your long-term recovery.
We deliver an invaluable service in more ways than one, which is why we continue to maintain our great level of successful recoveries.
How do we Help with Drug and Alcohol Relapse Prevention?
If you've previously attempted to overcome your drug or alcohol addiction without the support of a recognised drug and alcohol rehabilitation, then it's likely that you'll experience a relapse.
Without the expert guidance of a professional rehab centre, you won't know how to effectively manage your triggers or undeniable cravings, leaving you much more susceptible to a drug and alcohol relapse.
Particularly when you return home after completing your residential addiction treatment, you may face additional challenges of pre-existing triggers, negative influences, or mental health issues, all of which could influence a relapse.
Experiencing a drug or alcohol relapse is actually quite common, as around half of individuals who are recovering from addiction, are also facing a form of relapse. So, don't become too disheartened if this happens to you, we can help you to regain control and continue your journey to recovery.
In most cases, relapses don't just suddenly happen. They're built up over time and generally go through three key stages which are emotional, psychological, and lastly, physical. During the first stage, you could feel a lack of motivation or lose interest in your self-care.
Within the second stage, you'll likely begin to try and justify your drug and alcohol addiction or attempt to downplay the negative effects caused by substance abuse.
If you don't act and take control of the first two stages, then you're at high risk of going through a physical drug and alcohol relapse where you actually begin using again. Of course, this is the worst-case scenario, and we don't want to let it get to this point.
An integral part of your drug and alcohol relapse prevention is undertaken upon your return home from our residential addiction treatment. You could feel yourself slipping back into old habits as you're in your familiar environment again.
This is why our drug and alcohol aftercare programme are so important as we can assist you with ongoing relapse prevention sessions or any other therapies which may be beneficial to you.
By continuing to practice prevention techniques and maintaining a positive attitude, you're likely to have a relapse free recovery.
Free Drug & Alcohol Support in Paisley
There are many free support options for drug and alcohol addiction in Paisley. Here are some helpful options;
Alcoholics Anonymous Meetings in Paisley
Paisley Wallneuk 12 Step
Monday
Outer Church Hall (BB Headquarters), Paisley North Church, North Croft St
Time: 20:00
Distance: 1 mile
Postcode: PA3 4AD
Paisley First Tradition Group with Pride
Wednesday
St Mary's Church Hall, Newton St
Time: 20:00
Distance: 0 miles
Postcode: PA1 2RL
Paisley St Mary's Acceptance
Saturday
St Mary's Church Hall (at rear), Newton St
Time: 10:00 – 11:30
Distance: 0 miles
Postcode: PA1 2RL
See more AA Meetings in Paisley over on the AA website.
Narcotics Anonymous Meetings in Paisley
New Beginning Paisley
Tuesday
The Tannahill Centre, 76 Blackstoun Road, Ferguslie Park, Paisley, Renfrewshire, PA3 1NT
Time: 19:00 – 20:15
Never Alone
Saturday
Church Hall, Johnstone High Parish, Ludovic Square, Johnstone, Renfrewshire, PA5 8DZ
Time: 12:30 – 13:30
See more NA Meetings in Paisley over on the Narcotics Anonymous website.
Help From Local GPs in Paisley
If you need support, consider seeking help from your local GP. They may be able to provide free options and advice;
3 Glasgow Rd, Paisley PA1 3QS
0141 889 2604
N Croft St, Paisley PA3 4AD
0141 889 8465
King Street Surgery
15 King St, Paisley PA1 2PS
0141 889 3144
Start Your Journey to Recovery Today
To start your journey at our drug and alcohol rehab in Paisley, simply contact our admissions team today on 01923 369 161 or email at info@cassioburycourt.com.